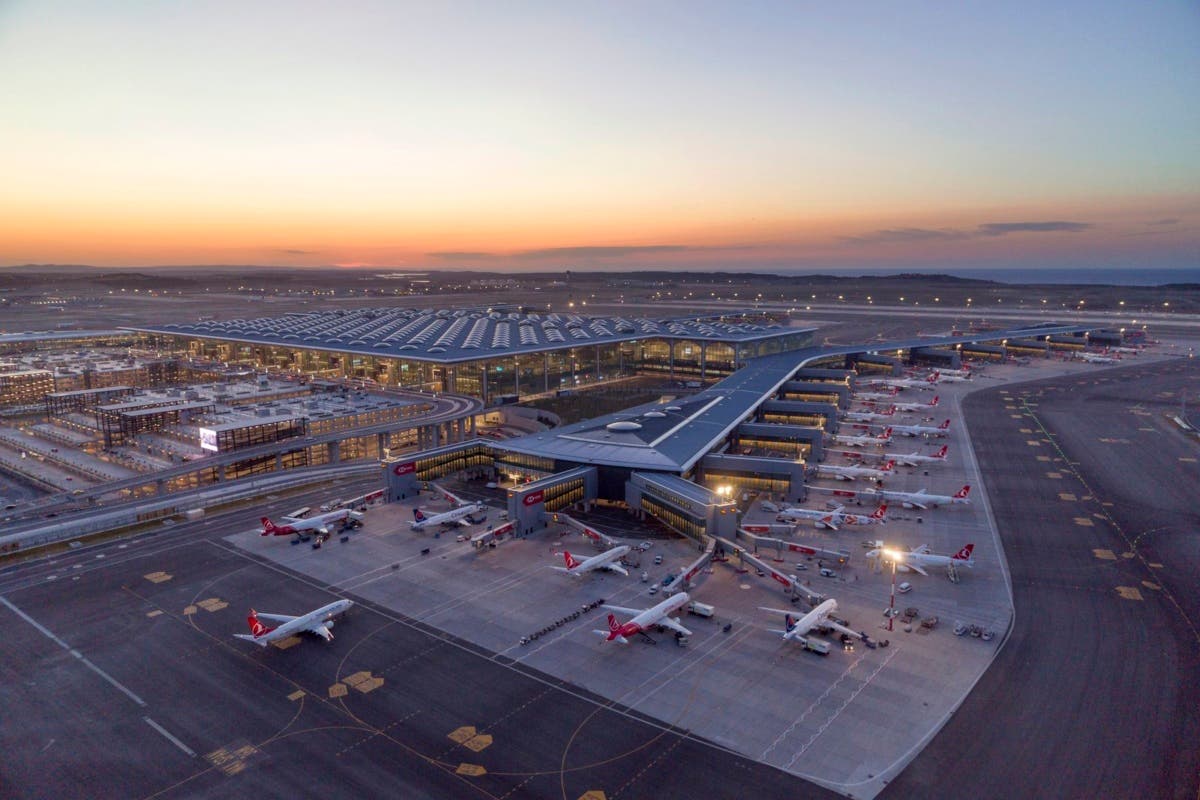 Istanbul Airport (IST) – the city's newest hub – will open its third parallel runway today, June 14th. The airport, set to become the World's Biggest by the time of completion, will have a total of six runways by 2028.
According to Anadolu Agency (AA), Turkey's President Recep Tayyip Erdoğan will commemorate the opening of the runway in a ceremony today.
Istanbul's newest airport opened its doors for a soft launch in October 2018 and proceeded to become fully operational in April 2019. However, in the first year since 2018, the airport had already managed to welcome over 40 million passengers. The airport aims to hit 200 million passengers annually by the time it is fully complete.
Opening a new parallel runway
The new parallel runway is located east of IST's terminal – and will be ready for flight operations by June 18th. Further, the new runway is IST's third and will enable simultaneous take-offs and landings.
To rise together and become stronger, a new era begins in the Turkish aviation history with our 3rd independent runway where we can operate simultaneously with our first two runways!
This triple parallel runway capability will allow Istanbul Airport to join the ranks of a small number of hubs. Such operations are only available at a few airports worldwide, including Amsterdam Airport Schipol, Kuala Lumpur International Airport, and Chicago's O'Hare International.
AA reported that the new runway would also make for more efficient taxi times and increased landing capacity.
"The landing capacity will rise by 50% and taxi times will also drop by half after the opening of the new runway," Turkish Transportation and Infrastructure Minister, Adil Karaismailoglu, mentioned.
In a statement seen by Simple Flying, the new runway will reduce landing time from 15 to 11 minutes. The average take-off time will decrease seven minutes from its original of 22 minutes.
Additionally, air traffic capacity will rise from 80 plane landing/take-offs to at least 120. The runway will also improve the slot flexibility of carriers.
According to Kadri Samsunlu, CEO and General Manager of iGA Airport,
"This has been a difficult year for the aviation industry, but we see this compulsory break as an opportunity to maximize the passengers' travel experience at Istanbul Airport. We expect the stagnation we have been experiencing for the last couple of months to resolve very soon. Our new runway will be immensely helpful in that sense."
To date, this brings IST's total operational runways to five, out of which three are independent.
Four-phase journey to completion
The four phases of IST started with its main terminal that opened in 2018, followed by a second terminal, and three independent runways. According to Airport Technology, the opening of a fourth runway will mark the debut of phase two – which will end once three parallel taxiways are complete.
Phase three will see the addition of a 500,000m2 passenger terminal, one runway, and taxiways. The final stage includes the addition of a runway, parallel taxiways, and a 340,000m2 terminal.
The airport prides itself as a hub connecting Asia, Africa, and Europe. Operating from a domestic and international terminal, IST aims to perform up to 2,000 flights daily once complete. As aforementioned, the goal is to hit 200 million passengers per year after 2028, the predicted completion year.